Current Measurement Daughtercard for Logicpd i.MX31 LITEKIT Evaluation Board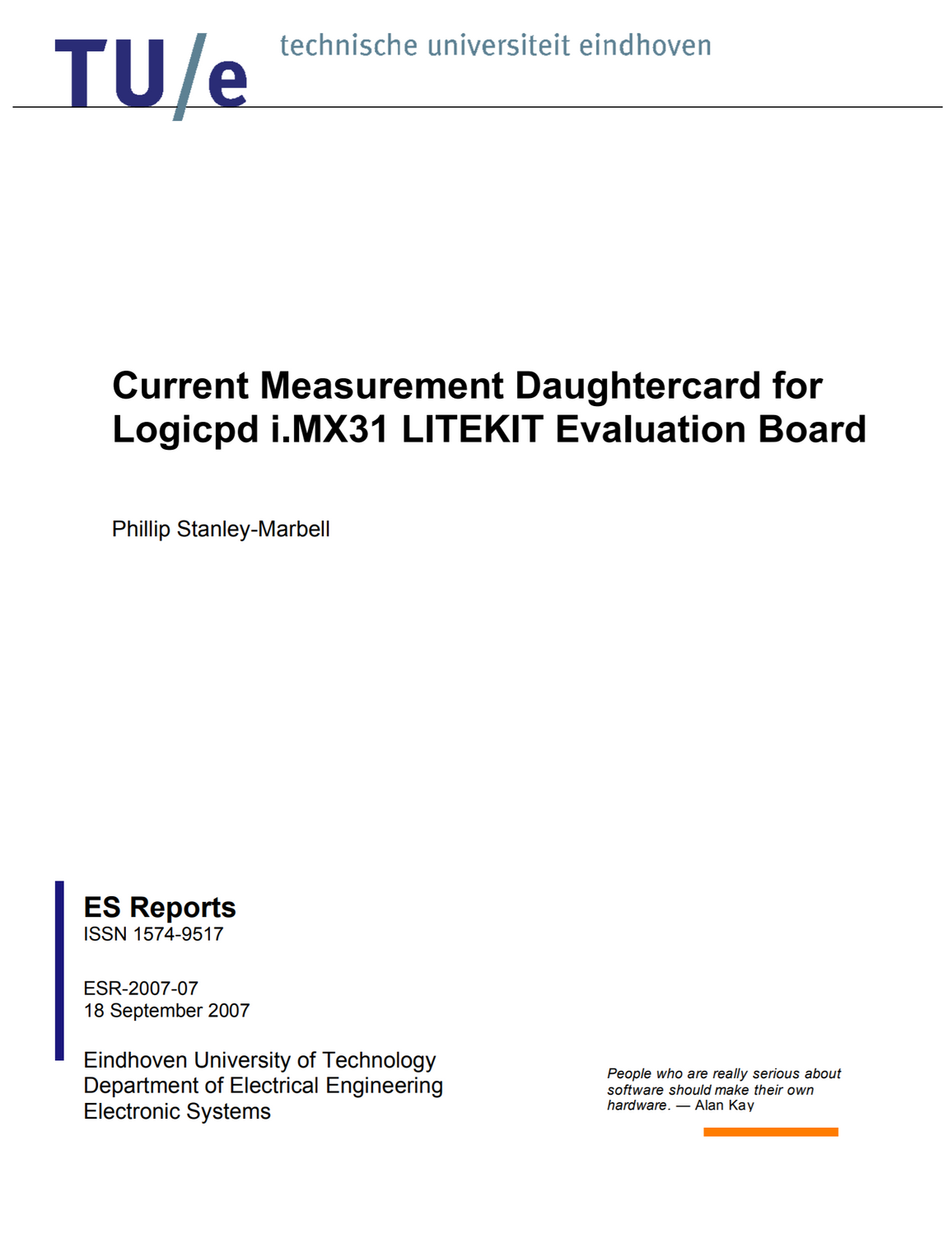 Phillip Stanley-Marbell ES Reports, TU Eindhoven
Abstract
This document describes the hardware design and usage directions for a daughtercard designed to enable measurement of current usage by all the voltage rails employed by the Logicpd i.MX31 evaluation
board's processor module.
Cite as:
Stanley-Marbell, P 2007, Current measurement daughtercard for Logicpd i.MX31 LITEKIT evaluation board. ES Reports, vol. ESR-2007-07, Technische Universiteit Eindhoven, Eindhoven.
BibTeX:
@book{c79202850b344cb4833008736df2b542,
    title = "Current measurement daughtercard for Logicpd i.MX31 LITEKIT evaluation board",
    author = "P. Stanley-Marbell",
    year = "2007",
    language = "English",
    series = "ES Reports",
    publisher = "Technische Universiteit Eindhoven",
}